The Vendor Program for all Marketplaces.
Marketsupply is Europe´s leading Marketplaces-as-a-Service platform that operates all marketplaces business in a vendor program – without any of the known downsides.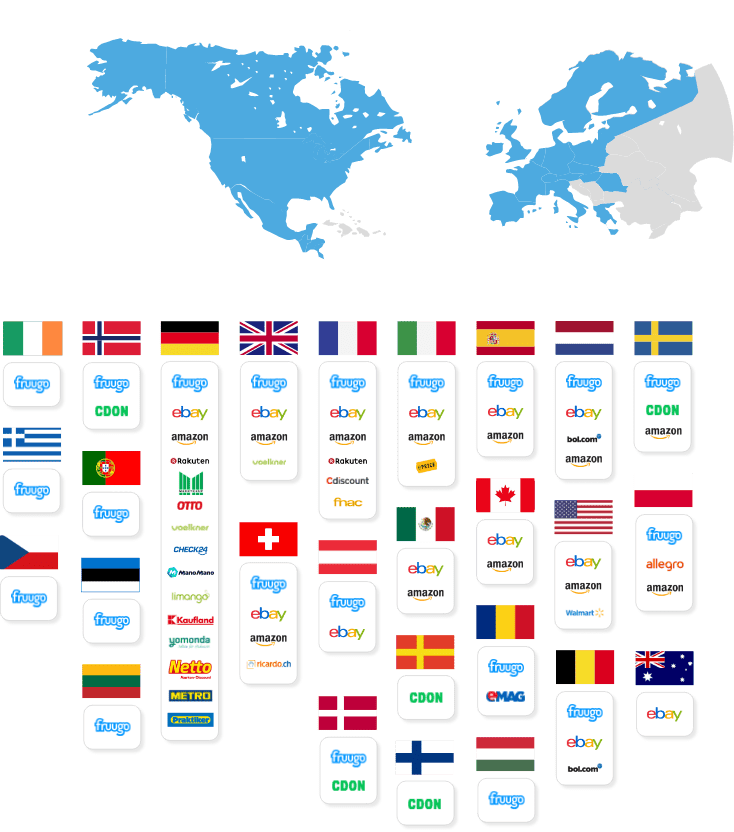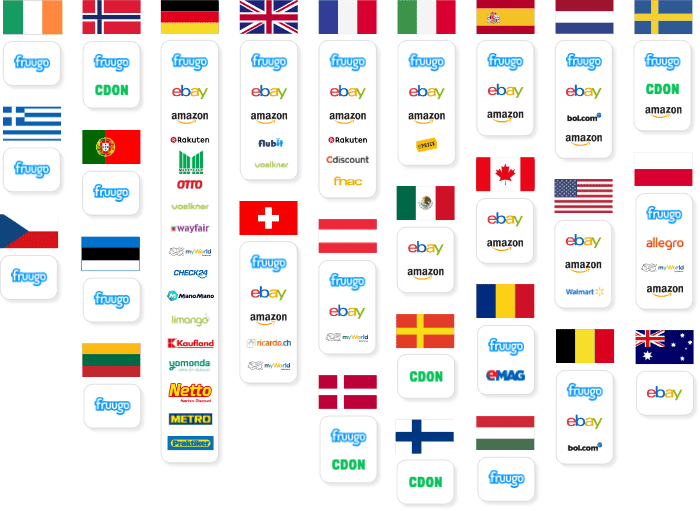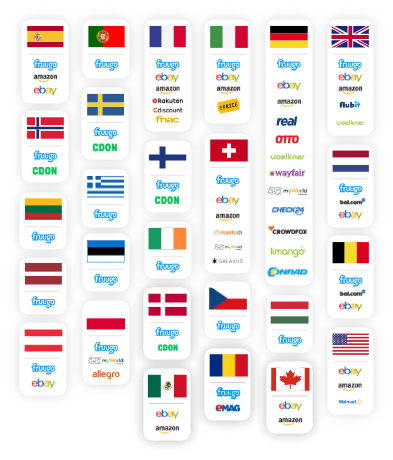 Leverage Our Platform For Your Online Success.
Those are the benefits we offer-still not convinced?
Outsource your business to Marketsupply and let our marketplace professionals manage your products globally.
✔️ Secure continuity of management
✔️ Stay updated of latest developments
✔️ Stay lean and mean
Boost your sales with optimized content, tag graphs and videos. We create optimized content for more than 50 marketplaces in more than 30 markets.
✔️ 
Optimize content to the latest trends 
✔️ 
No own international team needed

✔️ 
Stay ahead of the competition
Looking for ways to sell on marketplaces without being the seller and without all hassle of operations? Use our Vendor program with 100% price control
✔️ No IT or resources needed
✔️ Sell globally within days 
✔️ No operations and tax hassle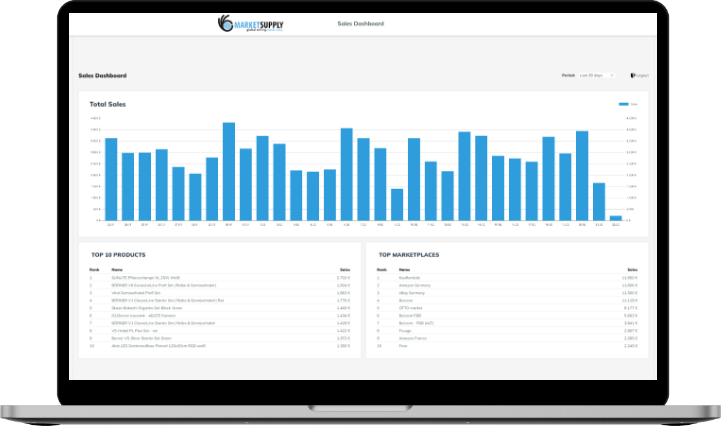 One Dashboard. All Marketplaces. Real-Time.
When using our vendor cooperation program, Marketsupply allows you to see your revenue in a single glance. Our sales dashboard allows you to view your current sales in real-time. In addition, you can display all sales for days, weeks, or months over time using a date filter in order to track sales development.

The Marketsupply Real-Time Dashboard also provides information like the top 10 items and marketplaces. As a result, you always have an overview of the most important KPIs and the most effective sales channels. You can also explore past trends by using the date filter on these statistics.