Always informed about your sales KPI´s!
As of now, you are able to record your gross sales figures, the products with the highest sales and the marketplaces that are most important to you up-to-date via our new sales dashboard much easier and quicker in your browser.
What the Sales Dashboard enables you to
Track total sales on a daily basis and in real time
The sales dashboard summarizes the gross sales from the sale of your products in a clear diagram.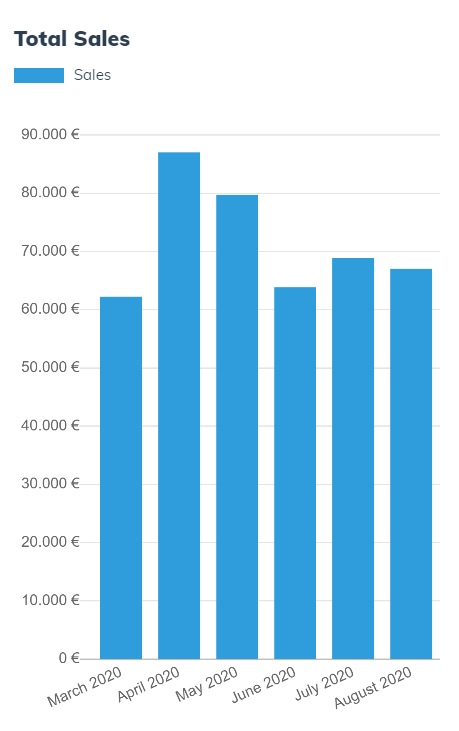 Discover the 10 best-selling products
The sales dashboard lists your 10 most successful products based on their gross sales prices.
Identify the most important marketplaces
Explore which marketplaces are particularly important for your online sales.
It is our goal to provide you with a central overview of your eCommerce key figures through our Sales Dashboard and to simplify your work with Marketsupply.
The following functions are to be included and will make the sales dashboard even more useful in the future:
Inventory overview: See your stock levels in real time and be alerted to any gaps in time.
Listing overview: Call up the listings of your products listed on Amazon directly from the sales dashboard.
Document upload for reports & invoices: The most important documents positioned in one place so that you can easily re-download lost documents at any time.